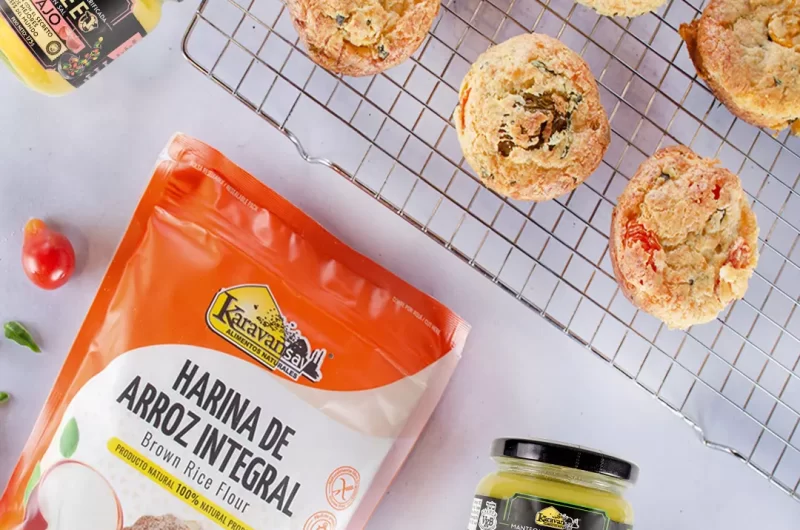 Ingredients
1 cup Karavansay brown rice flour

3 melted tablespoons Clarified Butter Garlic Ghee

1 teaspoon of baking powder

1 cup grated mozzarella cheese

1/3 cup almond milk

1/2 teaspoon salt

5 tablespoons cream cheese

1 cup cherry tomatoes

1 bundle of fresh Basil.
Preparation
Cut the tomatoes and basil.
Mix the eggs, cream cheese, melted garlic butter Ghee, mozzarella cheese and milk.
Then add the basil and tomatoes, the dry ingredients: brown rice flour, the baking powder.
Grease muffin tins and preheat oven.
With the help of a spoon fill the muffin cups. Bake at 180°C or 356°F for 30 minutes.
Recipe video