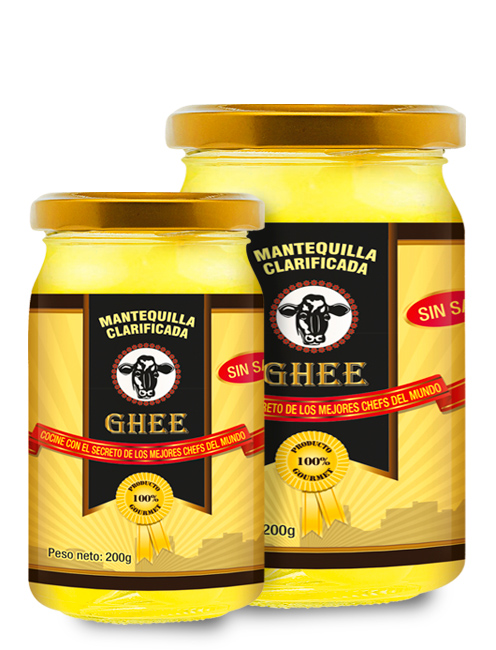 Jar x 200g – 400g
100% natural.

First Ghee that obtained Sanitary Registry in Colombia.

High smoke point. It resists more temperature than other butters on the market.

Replace oil.

Long service life (2 years).

No refrigeration required.

Ideal for saute vegetables and spreads.

Millennial product to which many healing benefits are attributed.