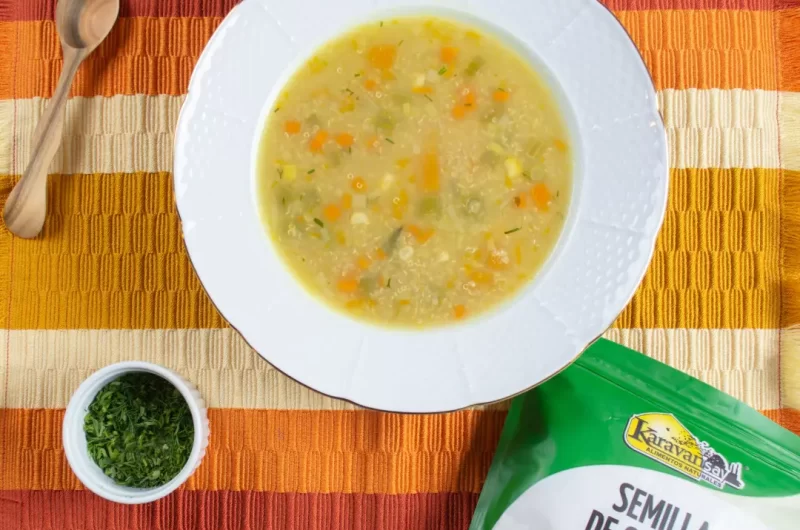 Quinoa soup with vegetables
Ingredients
1 cup of Quinoa in Karavansay seed previously washed.

1/3 cup of chopped Auyama.

1/3 of cup of chopped celery

1/3 cup of chopped leek onion.

¼ cup chopped carrot

¼ cup of chopped beans.

¼ Bean and cob.

1 tablespoon of Ghee clarified butter to fry the vegetables.

Season to taste here we put: salt, pepper and turmeric to taste.

Chopped cilantro to serve.

2 liters of water or it can be a liter of water and a liter of vegetable or chicken broth.
Preparation
Sauté all the vegetables and the quinoa with butter for 3 minutes, add the water or broth, salt and the seasonings that you like the most, let it boil for 10 minutes, you can rectify the flavor and if possible add a little more of water or broth, let boil for 10 minutes or until the quinoa is al dente.
Finally add the cilantro at the time of serving. You can really add the vegetables you want, you can also make the base with chicken or beef ribs and give it your own taste. In the kitchen each one puts their personal touch.
Recipe video