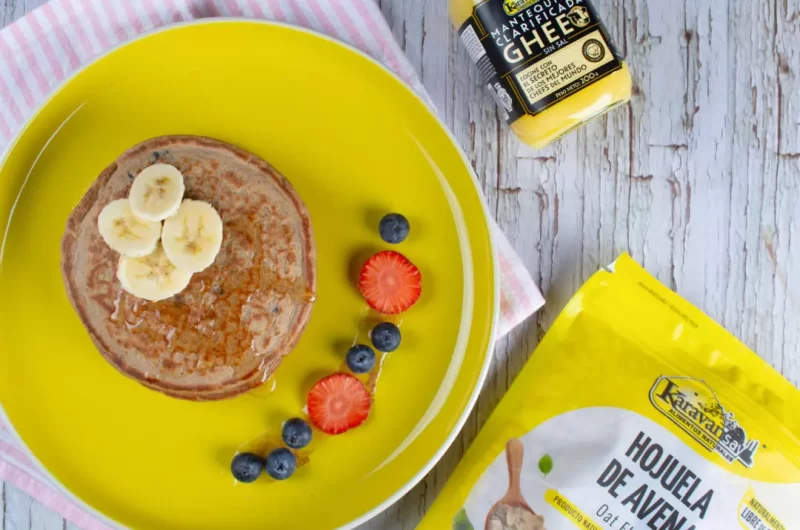 Ingredients
1 cup Karavansay rolled oats (ground in blender or processor)

1 teaspoon of baking powder

1 teaspoon Karavansay cinnamon powder

Liquids: 1 cup of milk of your choice (we used almond milk)

1 Egg

1 ripe banana

1/2 teaspoon of melted Ghee Karavansay clarified butter.
Preparation
First mix the dry ones in a bowl, then pour the liquid and mix well.
Heat the pan and grease with Ghee, pour the portions and cook for approximately 2 minutes on both sides.