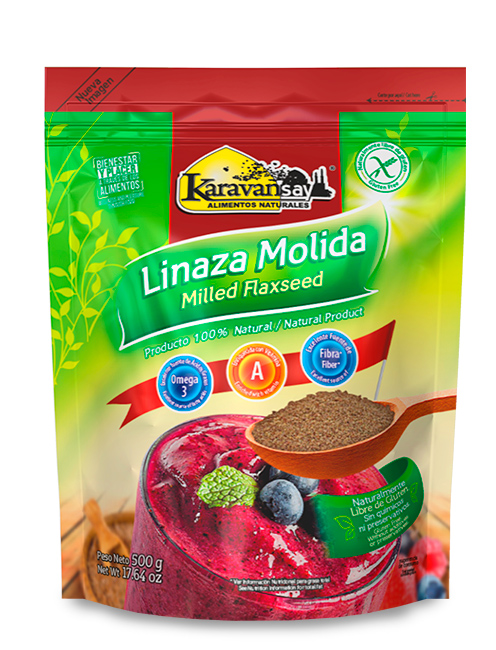 Resealable bag x 500g
100% natural.

Rich in fiber. Ideal for people suffering from digestive disorders such as slow transit.

Naturally gluten free.

Enriched with Vitamin A, essential for vision.

Consuming ground flaxseed is the best way to take advantage of its benefits, since the body has to work less to process it.